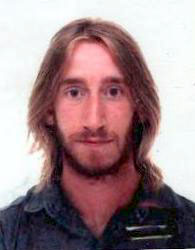 Marco Pedersoli
Assistant Professor
ETS Montreal
email
phone: +1 (514) 396-8742
office: A-3480

Since February 2017 I am assistant professor at École de technologie supérieure (ETS), the youngest and fastest-growing university located in the center of Montreal, the AI Mountain!
In 2015-2016 I have been post-doc in THOTH at INRIA Grenoble with Dr. Cordelia Schmid and Dr. Jakob Verbeek. From 2012 to 2015 I was in VISICS at KU Leuven with prof. Tinne Tuytelaars. I obtained my Ph.D. at the Computer Vision Center and the Autonomous University of Barcelona (UAB) under the supervision of Jordi Gonzàlez and Juan José Villanueva. For more details check my CV.
The current bottleneck in deep learning is not much about the amount of available data, but rather the capability to process this data and the cost of annotating it.
My main objectives are:
investigate and develop methodologies to reduce the computational cost of modern visual recognition techniques and models.
find strategies and new algorithms to improve these methods performance on limited training data and/or annotations.
This will open the doors to the deployment of modern computer vision algorithms on the increasingly demanding market of small and computation limited portable and embedded devices.
I am looking for motivated PhD students in the field of Computer Vision and Machine Learning. Their research will focus on learning deep models with reduced supervision; for instance, but not limited to weakly-supervised learning, semi-supervised learning, active learning on images, video, audio and text. Also, methods for reducing the computational cost of deep learning approaches will be investigated and developed. Apart form this position, you can find research funds opportunities to work in my lab at this page.
Position:
The successful candidates will be conducting cutting-edge research at ETS, the youngest and fastest-growing university located in the heart of Montreal!
Possible collaborations with top labs in Canada and abroad.
Salaries are competitive and tax-free!
Qualifications:
Hold a MSc in computer science or related fields.
Strong mathematical background.
Strong programming in Python, C/C++, Matlab.
Knowledge of Deep Learning libraries such as pytorch, keras, MatConvNet.
Application:
Send a motivation letter including your CV, transcript of records and the names of 2 references to Prof. Marco Pedersoli (email).
Deep Learning with reduced Supervision: Deep learning requires Big data, but what about annotations? Do we really need each sample to be annotated? How far can we go with a reduced set of annotations? Can we compensate the lack of annotations with more computation? Is it better to use a few clean annotations or more but noisy annotations?
Learning by Exploration: Most of the common datasets used in Computer Vision are composed of samples (e.g. images) and labels (e.g. image categories). This is an ideal case that makes training and evaluation clear and simple. However, in the real world often data comes from an environment that should be explored. Here then new, yet very interesting problems appear. How to select from which data to learn? How and when to use supervision if the size of the environment to explore is exponentially large? How to evaluate the performance?
Combining where and what in change detection for unsupervised foreground learning in surveillance, Ivan Huerta, Marco Pedersoli, Jordi Gonzàlez, Alberto Sanfeliu, in Pattern Recognition 48 (3), 709-719, 2015. (pdf)
An Elastic Deformation Field Model for Object Detection and Tracking, Marco Pedersoli, Radu Timofte, Tinne Tuytelaars, Luc Van Gool, International Journal of Computer Vision, June 2014. (pdf)
Efficient Computation: Datasets are getting larger and predictive models are becoming computationally very expensive. In this research line we study and propose methods for reducing the computational cost of deep learning models at both training and inference time.
ETS: "Réseaux de Neurones et Intelligence Artificielle" Autumn 2018
ETS: "Apprentissage Machine" Hiver 2018
ETS: "Réseaux de Neurones et Intelligence Artificielle" Autumn 2017
KU Leuven: Embedded Systems and Multimedia 2014
Teachning assiatant in UAB: Computer Science 2009-2012
Teachning assiatant in UAB: Bioinformatics 2009-2012
Teachning assiatant in UAB: Computational Logic 2008-2009
PhD:

Saypraseuth Mounsaveng
Akhil P M
Jizong Peng
Mehraveh Javan

MsC:

Kristof Boucher Charbonneau
Théo Arial
Masih Aminbeidokhti
Mirmohammad Saadati
News:
Best paper award ICIAR 2019!
Presentation at Trento University
Interesting talk at CVC Barcelona
Presentation of my research at Element AI
The code of our EmotiW Attention method is now available here!
Our submission to EmotiW ranked 4th and it is published in ICMI'18!
Areas of Attention for Image Captioning got accepted in ICCV17!
Received the donation of a Titan X Pascal. Thanks NVIDIA!
An extension of Deep Proposals have been accepted in IJCV!
Looking for motivated Ph.D. students. Check how to apply!
I am Tutorials Chair at IPTA17
Moving to ETS Montreal!!!